Welcome to the official website of the Embassy of Pakistan in Washington, D C.
ہماری ویب سائٹ میں خوش آمدید
February 21, 2018
Ambassador holds wide-ranging engagements in Pittsburgh, Pennsylvania Ambassador Aizaz Ahmad Chaudhry spent a busy day in Pittsburgh, Pennsylvania, today. He held a public talk at the prestigious Carnegie Mellon University, spoke at World Affairs Council, and addressed a gathering of Pakistani-Americans community in Pittsburgh. While talking at Carnegie Mellon University, the Ambassador emphasized the need for strong Pakistan-U.S. relations. He stated that Pakistan and the United States need to work together to achieve the common objectives of peace and stability in the region, especially in Afghanistan. He recalled that for seventy years, the two countries had worked together in a […]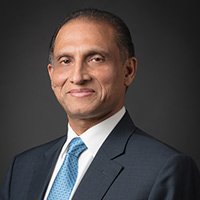 Welcome to the new website of the Embassy of Pakistan, Washington D.C. We have endeavored to make this website more informative and user-friendly so that you can find it easy to browse. For regular updates on news and events, I would encourage you to register with the Embassy by clicking on the link above.