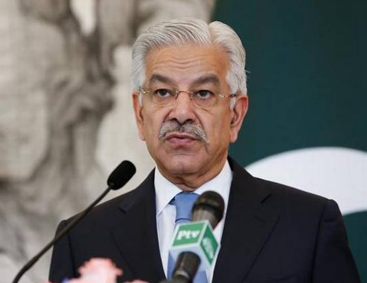 The Foreign Minister of Pakistan
Khawaja Muhammad Asif
Khawaja Muhammad Asif born in August 9, 1949 in Sialkot, is a lawmaker and politician of the Pakistan Muslim League-N (PML-N).
In the general election 2013, he has been elected for his fifth term as MNA from the PML-N seat. He was previously elected as MNA for the terms of 1993, 1997, 2002 and 2008. He has also served as Senator for the term of 1991-1993.
A businessman and a banker by profession, he earned B.A/L.L.B degrees from University of the Punjab in 1970. During 1997-1999, he held the portfolio of Chairman Privatisation Commission with the status of a Federal Minister. He also held the portfolio of Federal Minister for Petroleum and Natural Resources with an additional charge of Sports before his party pulled out of the Pakistan People's Party-led coalition government in 2008. He is renowned for his oratory skills, and is a very well-known figure of the political arena. He held the portfolio of the Minister for Water and Power & Defence till 28 July 2017 and took oath as the Foreign Minister on 4 August 2017.