Ambassador Aizaz Ahmad Chaudhry delivered a lecture on the current state of Pakistan-U.S. relations at the University of Southern California (USC), Los Angeles today, 13 Feb 2018. Emphasizing the significance of strong ties between Pakistan and the United States, the Ambassador expressed the hope that both countries would be able to work together in future to achieve common objectives such as peace in Afghanistan.
Group photo of the Ambassador Aizaz Chaudhry with students and faculty of the University of Southern California (USC) and the members of Pakistani American community dated 13 Feb, 2018.
---
Federal Minister for Interior, Planning, Development and Reform Ahsan Iqbal's interaction with a group of Pakistani students from DMV area universities at the Embassy of Pakistan, Washington DC dated 09 February 2018.
---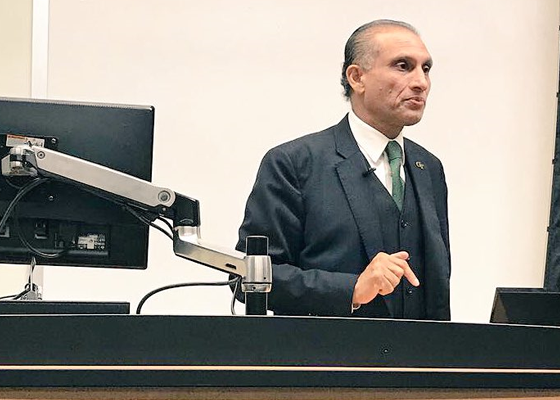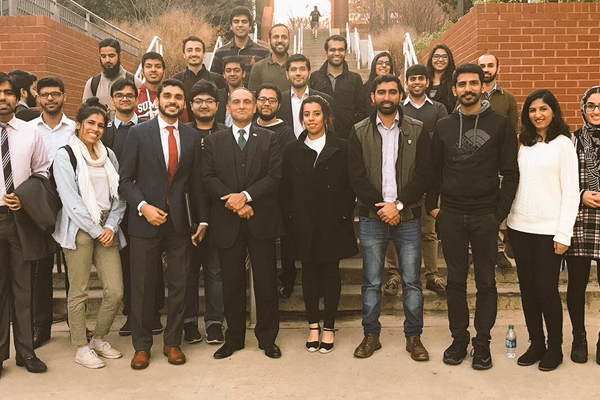 Ambassador delivering a talk on "Future of Pakistan-US Cooperation:Regional Peace and Prosperity" at Georgia Tech, Atlanta GA – December 1, 2017.
Group photo of Ambassador Aizaz Chaudhry with Pakistani students of Georgia Institute of Technology – Atlanta GA – 1st December, 2017.
---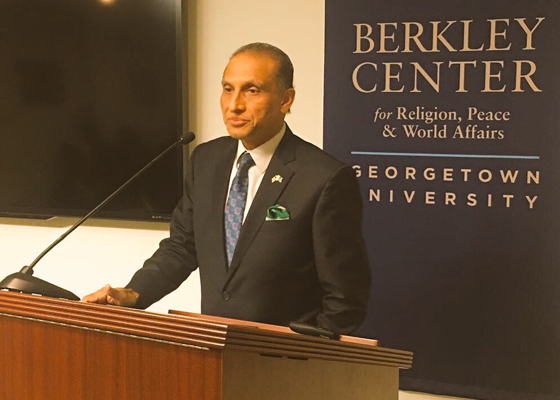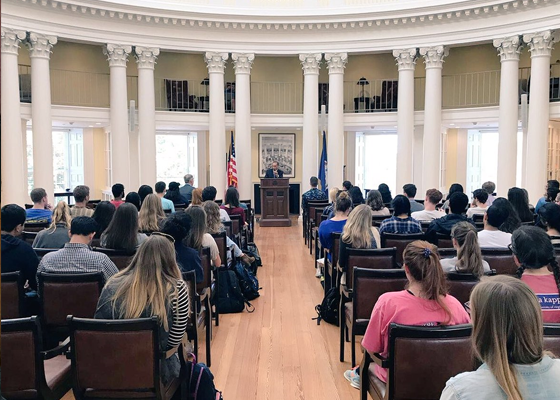 Ambassador Aizaz Chaudhry presented an overview of the international political climate and its effects on security and stability of South Asia at Berkley Centre, Georgetown University, Washington DC – November 16, 2017.
Ambassador Aizaz Chaudhry sharing experiences of diplomatic life with Model UN students at Mark Twain House, Hartford, CT – November 13, 2017.
Ambassador Aizaz Chaudhry speaking on "Security & Stability in South Asia" at University of Virginia (UVA), Charlottesville, VA – October 24, 2017.
---

Ambassador Aizaz Ch.spoke at the Northeastern University Dept of Cultures,Societies & Global Studies. Prof. Mai'a cross moderated the event. - September 13, 2017
---
Amb Aizaz Chaudhry speaking on Pak's perspective on International & Regional issues at Elliott School of International Affairs, GWU 2day
---
Talking to USEFP delegation ,Ambassador Aizaz Chaudhry appreciated the work of the Foundation in Pakistan and reiterated that cooperation in the field of education has enormous potential to strengthen bilateral relations between Pakistan and the United States
---
Amb. Aizaz spoke on the Future of US-Pakistan Relations at Boston University, Pardee School of Global Studies – September 12, 2017.
Amb. Aizaz Chaudhry addressing the Fletcher School of International Law & Diplomacy- Tufts University. He was received by Dean of Fletcher School, Admiral Stavridis and presented a book to Professor Shultz. – September 12, 2017.
A delegation of young Pakistani students visiting US under the Summer Sisters Exchange Program chanting 'Pakistan Zindabad' with the Ambassador on July 6, 2017
---
Ambassador Aizaz speaking at St. Thomas University and posing for a photograph with Pakistani students of Houston University May 24, 2017
At Baker Institute for Public Policy Houston TX, Ambassador speaks on 'Pak-US Relations: Challenges & Opportunities'. May 23, 2017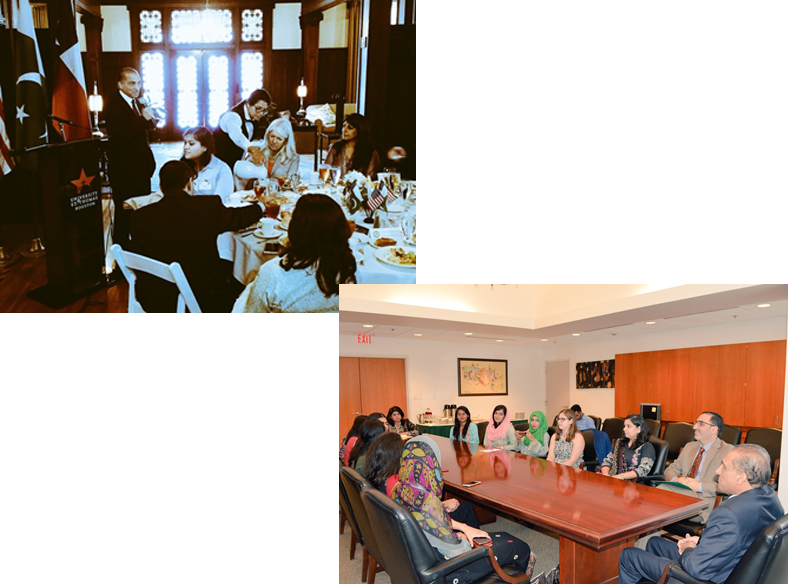 Pakistani youth Raj Kumar received Dept. of State's 'Emerging Young Leaders Award' in Washington DC on 04 May 2017.
A group of Pakistani students studying at the University of Houston met Ambassador Aizaz Chaudhry in Houston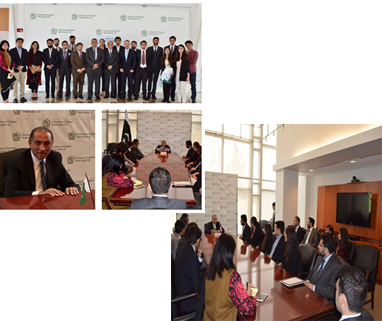 Group Photo of Law Students from LUMS & UCL, Pak participating in Jessup International Law Moot Competition at Washington DC with Amb Chaudhry. April 13, 2017
Ambassador Aizaz Chaudhry addressing the Annual Event co-hosted by the Rotary Club & students of the American University. April 4, 2017
Ambassador Aizaz Chaudhry with a Student Ambassador to Pak Cody Swartzentruber who is covering Pakistan under 'Exploring the World Project'