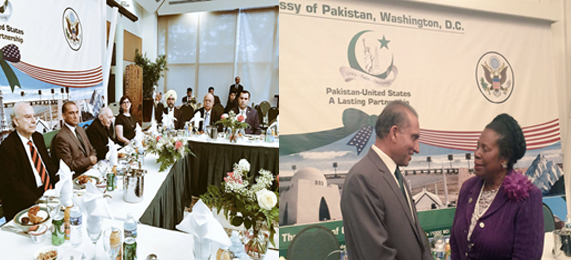 Interfaith Iftar Dinner at the Embassy on June 20, 2017. Speakers from major faiths shared message of harmony and peace. Congresswoman Sheila Jackson Lee was the Chief Guest.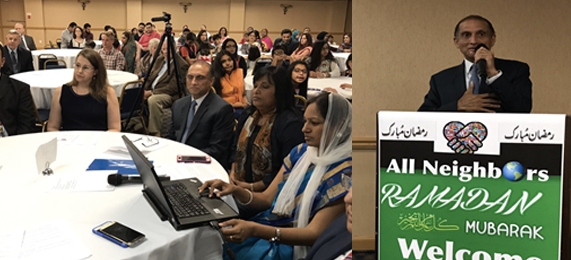 Christian Organization 'All Neighbors' organized interfaith Iftar Dinner. Speaking on the occasion, Ambassador Aizaz Chaudhry underlined that love of humanity is the sublime virtue we all should strive for. June 4, 2017
Visit https://www.allneighborsleesburg.org/ .
Embassy of Pakistan co-hosted Easter celebrations with 'All Neighbours' a community organization to promote message of inter faith harmony. April 4, 2017.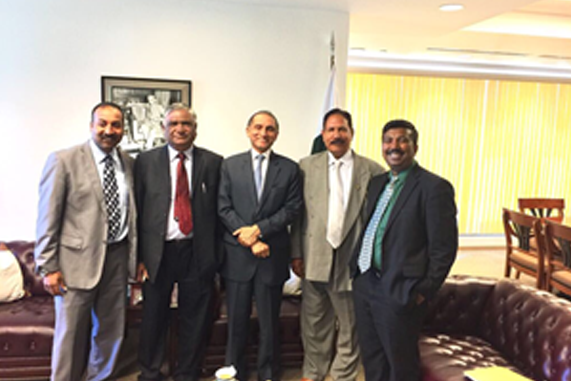 Ambassador Aizaz Chaudhry met a group of Pakistani-American Christians from Philadelphia.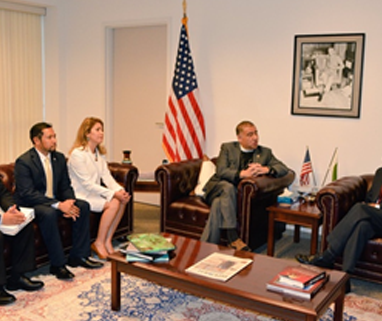 Bishop Juan Carlos Mendez, founder of Churches in Action& a leader of the Los Angeles Interfaith Council called on Ambassador Aizaz Chaudhry.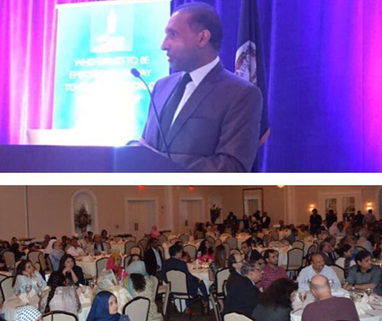 Ambassador Aizaz Ch. Said Islam is a religion of peace, love & tolerance while addressing a distinguished gathering at the annual dinner of Al-Qalam Academy.